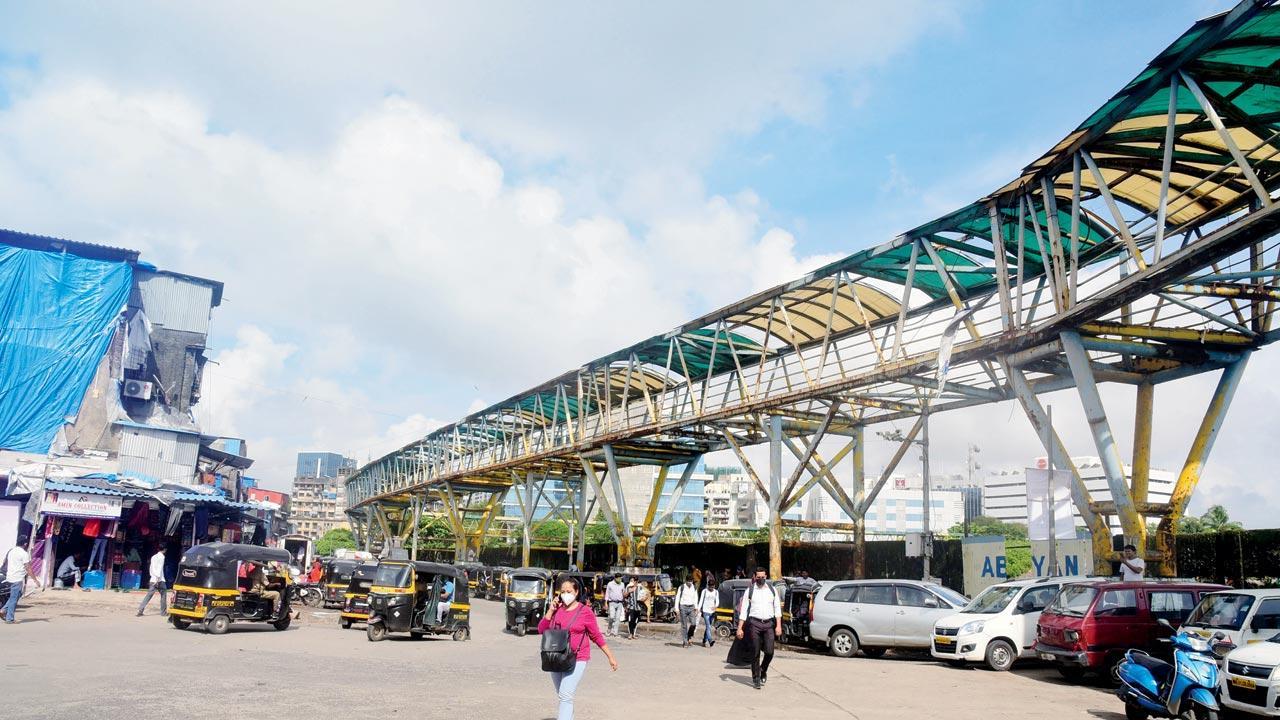 MUMBAI: Four years after the Bandra East skywalk was shut, the BMC has invited bids for its reconstruction and aims to get it ready in 15 months.
While the civic body has pegged the cost at Rs 83 crore, activists say it is highly inflated, pointing out that in 2021 BMC had estimated a cost of 16.2 crore .
Four years after it was shut down, the BMC proposed a costly plan to reconstruct the Bandra skywalk on the east side of the railway station. Last year, the contract was awarded at Rs 19 crore. However, as per the latest tender, the estimated cost has escalated almost four times to Rs 83 crore, excluding an 18% GST.
 A BMC official attributed the cost increase to the larger dimensions of the skywalk, including its length, width, and the addition of three escalators.
The skywalk, the city's first structure of its kind, was originally built in 2008 by the MMRDA. However, it was closed in 2019 following a structural audit report. In the latest tender issued on June 26, the BMC mentioned that the estimated cost of building the skywalk from Bandra station to the MHADA office is Rs 83.06 crore
"The estimated cost is highly inflated.
 The original cost of construction in 2008 was a mere Rs 13.63 crore, and in August 2021, the BMC invited tenders for demolishing and rebuilding the same skywalk at a cost of Rs 16.20 crore," said Godfrey Pimenta of the Watchdog Foundation. He added that VJTI (Veermata Jijabai Technological Institute) had only recommended repairs, which could have been implemented at a fraction of the original cost.
 "So why does the BMC insist on demolishing and reconstructing a new skywalk? This is a criminal conspiracy to swindle taxpayers' money," he stated.
"Initially, the tender was for the portion from Bandra station to the family court, with a length of 400 metres and a width of 4.5 metres. The rates were based on the Unified Schedule of Rates (USOR) 2018. The new tender, from Bandra station to MHADA, has a length of 740 metres and a width of 6.5 metres as per USOR 2023. 
Additionally, the cost of three escalators, roofing, and the use of steel columns instead of concrete for faster construction, is included in the contract," explained P. Velarasu, additional commissioner of the BMC.