Starbucks is one the most popular brands in the coffee market. Their business is expanded all across the globe. They recently posted their highest revenue ever in India, crossing 1000Cr after ten years in the country becoming a household name and brand for coffee.
They recently published their new advertisement in India, which is based on "LGBTQ acceptance". The ad starts with a parent couple sitting in Starbucks waiting for their son Arpit to arrive. Later, a girl arrives and sits next to them. It turns out that the girl is none other than their son, Arpit, who is meeting them for the first time after coming out as gay, and now her name is Arpita. The father gets up and orders coffee for everyone, naming the order after Arpita. As the order arrives and the barista says, "Three cold coffees for Arpita," the father holds his daughter's hand, accepting her for who she is. The ad has come up with a new hashtag, i.e., #itstartswithyourname.
But some people have gone furious after watching that ad. "Are you in India to do business OR to promote wokeism nonsense?" asked a Twitter user. Another said, "What does selling coffee got to do with gender, unless you want to run a #SexChange propaganda in India."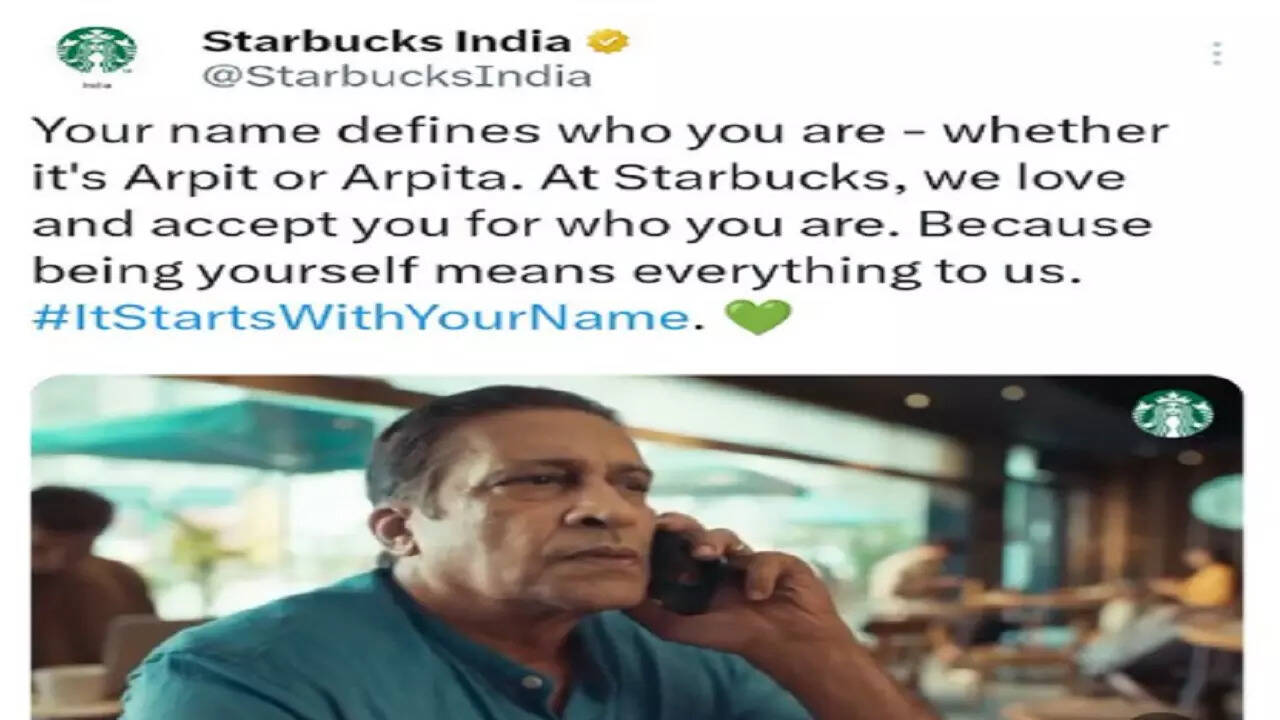 Click on the link given below and comment what are your views and do you promote #Boycottstarbucks.