Quaint residential area in south Mumbai stunned as man, 54, launches knife attack on multiple neighbours, accusing them of siding with wife and estranged family in feud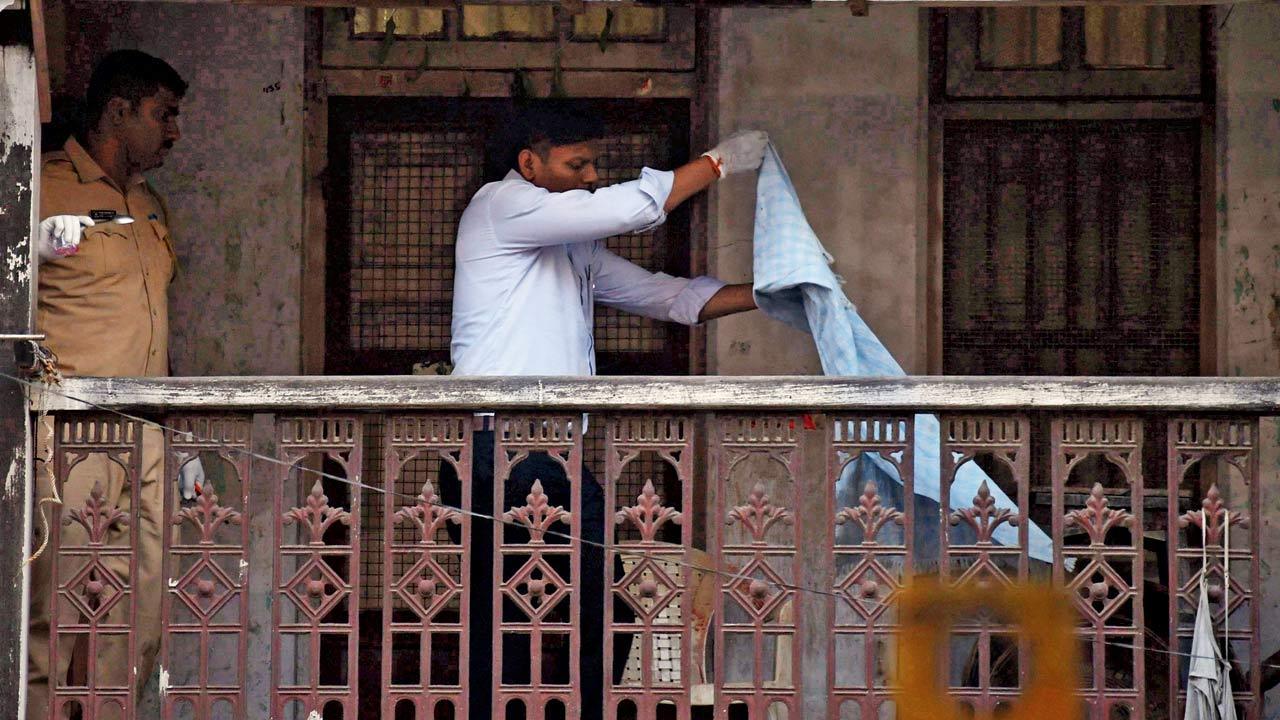 They were responsible for the debacle at my home, so I decided to end it all," said 54-year-old Chetan Gala who went on a killing spree at his Grant Road  society. Living alone since his wife and children left to live with his mother nearby, Gala claimed he got enraged when an elderly neighbour stood there on the balcony when he came out of his second-floor house. He then picked up a knife kept nearby, first stabbed her and then four others, killing three of his neighbours. 
Chetan lived on the second floor of Parvati Mansion, at Dr DB Marg in Grant Road. Two months ago, his wife Aruna, their three daughters and a son moved to his mother Nangal Gala's place in the adjacent society. Police and neighbours said that they left him because of his bad temper. However, he blamed the neighbours for their separation and cursed them for taking their side.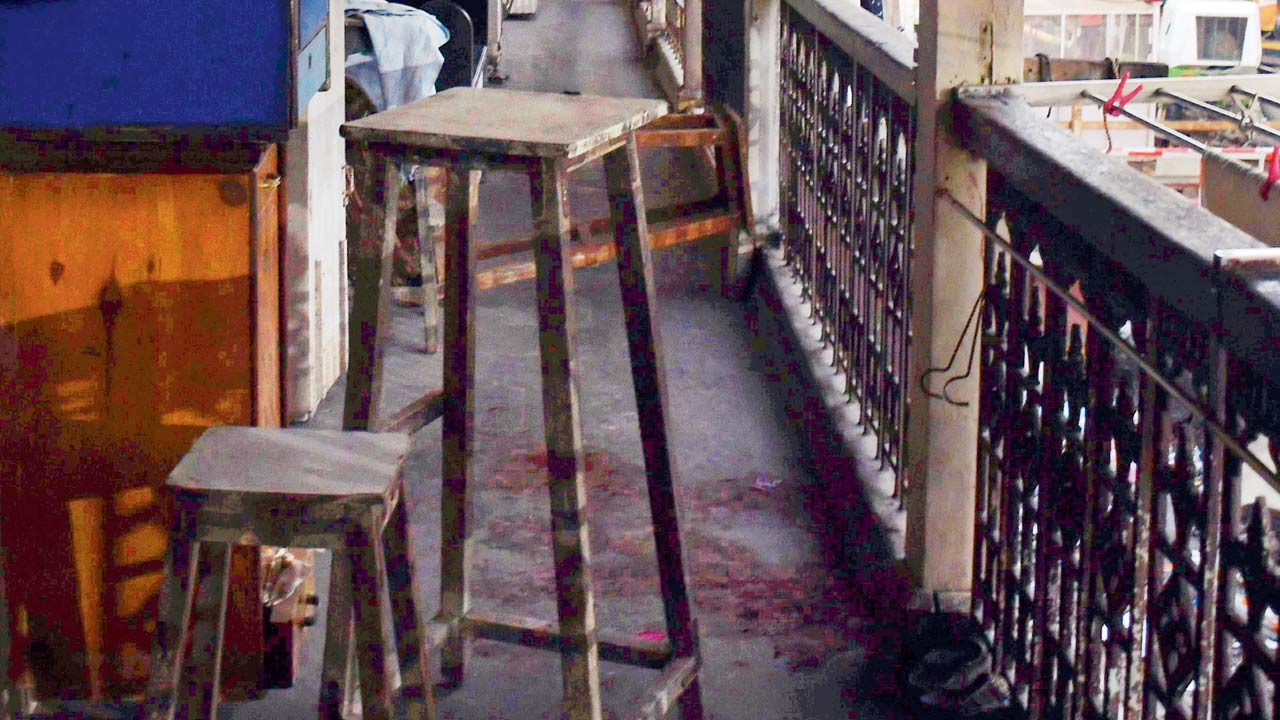 On Friday, around 3.30 pm, Chetan came out of his house and saw his neighbour Ilabai Mistry in the corridor, police said. "Usually, whenever she sees me, she goes inside her house, but today she didn't, this raged me and I started stabbing her," he told the police.
Hearing the cries of Ilabai, her husband Jayendrabhai Mistry rushed out and was attacked, too. The commotion attracted the attention of Snehal Brahmbhatt, 44, who lived on the first floor. She and her daughter Jenil Brahmbhatt, 18, ran upstairs and were stabbed brutally by Chetan, who also attacked his house help Akasha Waghmare.
Also Read:  Man with knife goes on rampage in south Mumbai, stabs five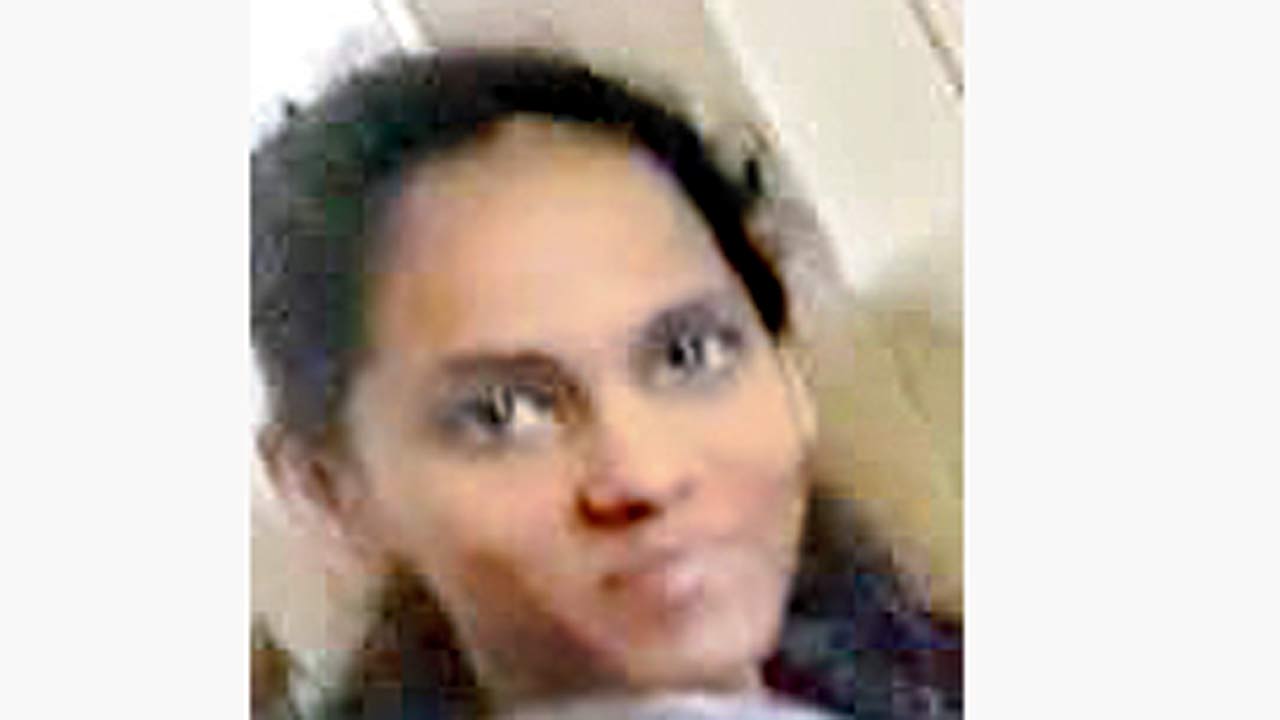 During the killing spree, he grabbed an eight-year-old boy, too. But as the boy was terrified after seeing the crime unfold before his eyes, Chetan let him go, a neighbour told mid-day.
Bharat Mehta, 80, a neighbour who stopped Chetan from killing more people, told mid-day, "He had picked up a child and tried to kill him, but as the people shouted at him to stop, he let him go. Later, he charged towards me, but I grabbed his hand and snatched the knife, and attacked him. He then ran inside his house and locked the doors." The residents rushed the injured to nearby Reliance hospital, where Jayendrabhai, Ilabai and Jenil died during treatment. Snehal, who is seriously injured, is currently battling for her life, said police. Waghmare is also undergoing treatment.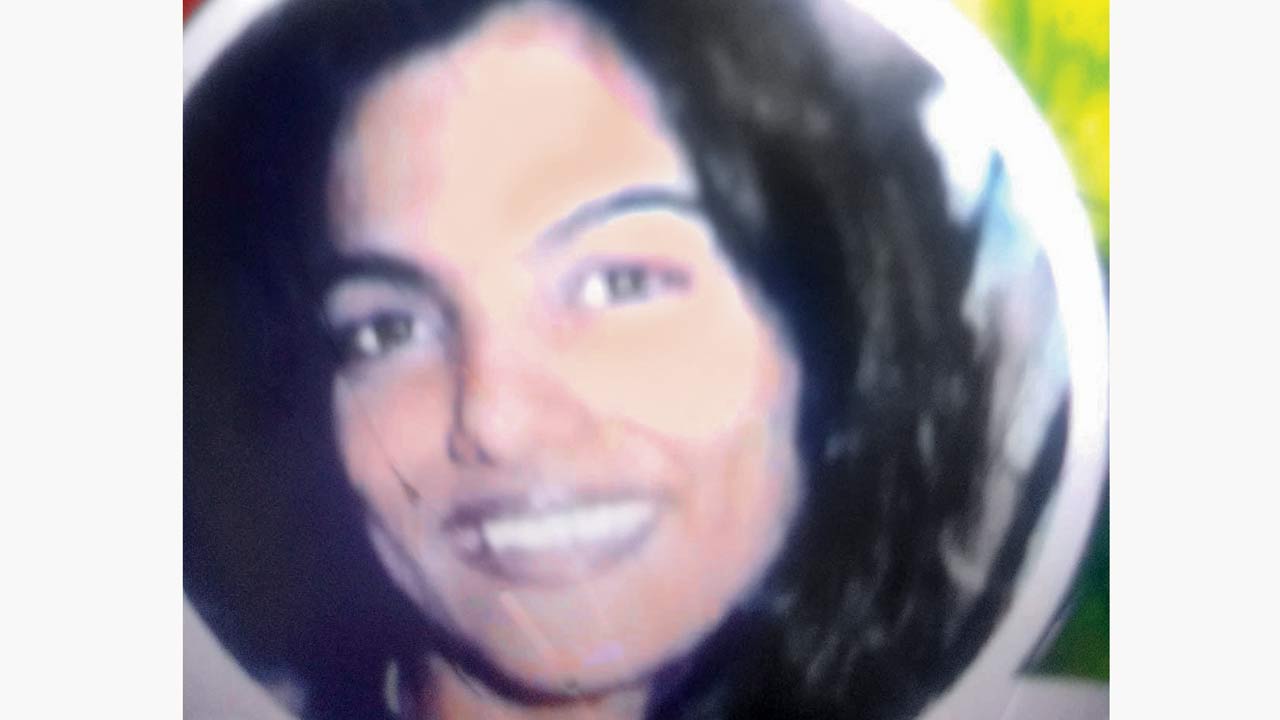 Meanwhile, a team of DB Marg police, who were alerted by residents, rushed to the society. "The cops removed him from his flat after talking to him for 20 minutes. Chetan has been detained and the process to register an FIR against him is on," said an officer.
"The primary reason behind this separation was his temper and nature. Chetan has a women's nightwear shop, but he wasn't looking after it for some time. He had asked someone else to run the shop. His 24-year-old son was the only earning member at the house," said Deputy Commissioner of police (Zone 2) Abhinav Deshmukh.0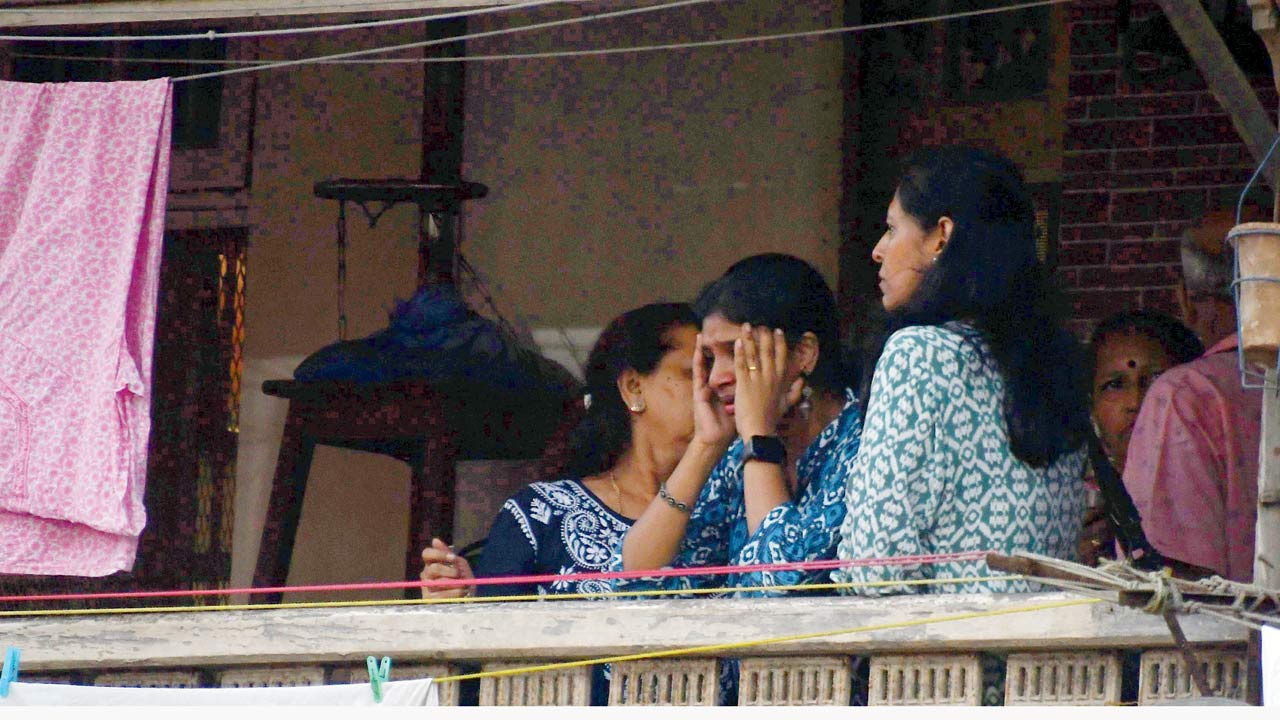 "Though the family had separated, his wife used to send him tiffin twice a day," he added. One of his daughters had come to deliver lunch on Friday afternoon, too. We are investigating what unfolded afterwards, leading to three deaths.
Jayendrabhai's son Devang told mid-day that a neighbour called him at 3.23 pm and said that his father had killed his mother. "I was riding to work when I got the call. I turned around for home. Meanwhile, I called my sister, who lives in Malad, to take a train to Grant Road, as she would have reached before me. Both our parents had been killed."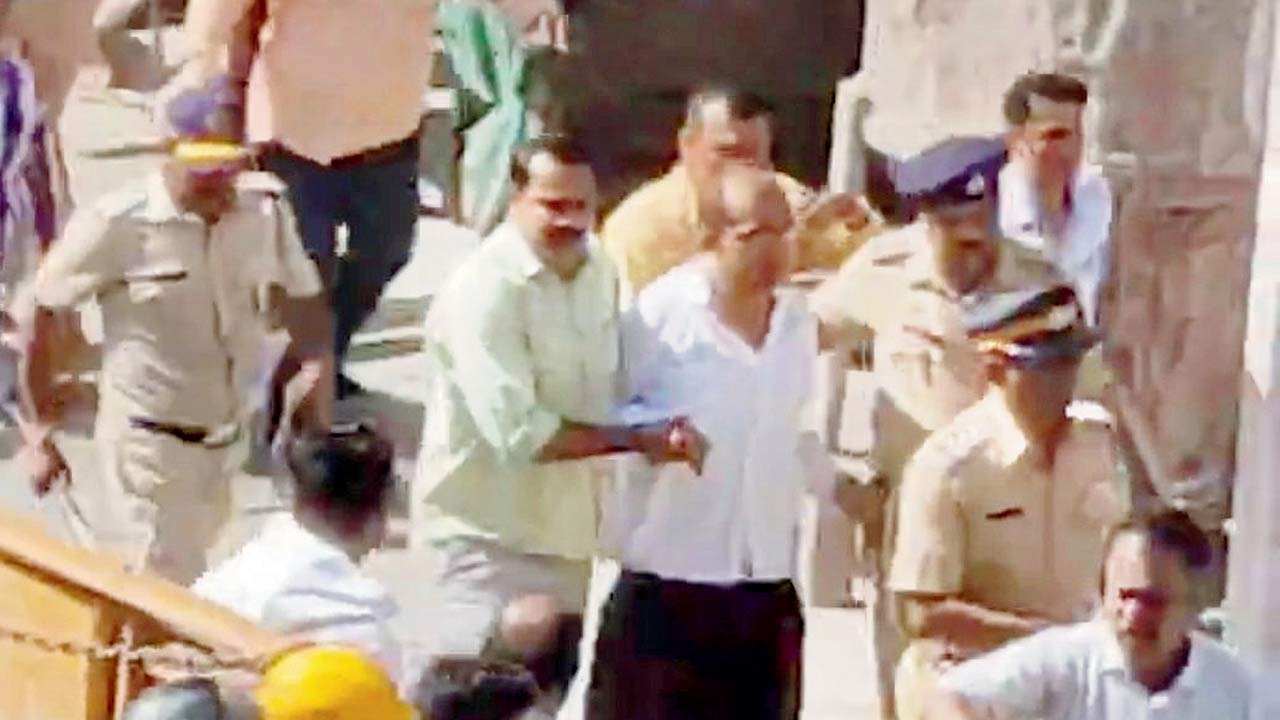 Devang said Chetan and his wife fought a lot, and their confrontations had increased since the past six-seven months. "We could hear them fighting daily, for no reason. Chetan was a good friend of mine and was always polite with us. I don't understand what happened to him that he killed my parents." 
According to sources, Chetan bought a knife a couple of days ago, but the family took it away. He got a new one today and used to it attack his neighbours.