Farzi

Review: The anti-hero of the eight-episode show created, produced, directed and co-written by Raj & DK, represents that segment of the Indian population that is crushed under the weight of loans and repayments.
Cast: Shahid Kapoor, Vijay Sethupathi, Kay Kay Menon, Raashii Khanna, Amol Palekar, Kubbra Sait, Regina Cassandra, Bhuvan Arora, Chittranjan Giri, Zakir Hussain and Jaswant Singh Dalal
Director: Raj and DK
Rating: Three and a half stars (out of 5)
Money makes the world go round. In Farzi, set in post-demonetisation India, it sets off a spiral that pits the protagonist, an exceptionally skilled but struggling artist, against the law and an underworld kingpin. He prints his own cash, cocking a snook at a system at the mercy of the wealthy and the powerful. The battle of attrition that ensues forms the spine of a solidly crafted, superbly acted series.
The anti-hero of the eight-episode show created, produced, directed and co-written by Raj & DK represents that segment of the Indian population that is crushed under the weight of loans and repayments. He resorts to crime as an act of rebellion.
Scripted by the directing duo with Sita R. Menon and Suman Kumar, every episode hovers around the one-hour mark. However, thanks to a gripping storyline, the uniformly-paced series sustains its momentum within the individual chapters and across all its eight parts.
Farzi, streaming on Amazon Prime Video, isn't the sort of show that strings together action sequences and shootouts simply for mere visceral effect. It factors into the narrative an examination of the nature of need and the dynamics of greed and places it on a canvas of constantly shifting emotions and relationships.
A bromance involving two orphans who have grown up together, a grandfather-grandson relationship drama, a tale of a disintegrating marriage, a story of a cop seeking redemption, and a portrayal of a committed young professional finding her way in a set-up that doesn't sit up and take instant notice of her worth – Farzi blends several real, believable strands in a narrative that delivers thrills and poses questions.
Shahid Kapoor, in his streaming debut, is cast as Sunny, a gifted street artist who produces knockoffs of the likes of Van Gogh and rustles up five-minute portraits for a pittance. He believes he deserves better.
He also works on the staff of his grandfather's anti-establishment magazine, Kranti. The older man, interpreted wonderfully well by Amol Palekar, has had run-ins with the rulers of the land on account of his outspoken views. The seasoned rebel stands in sharp contrast to the mutinous grandson. The latter has no qualms. His dissension is both illegal and amoral.
Sunny's impatience and defiance puts him in the crosshairs of an anti-counterfeiting unit led by a tough but troubled cop, a criminal network run by a ruthless gangster who smuggles fake Indian currency into the country and a bright young security printing expert determined to contribute her mite to the nation's war on financial terrorism.
It is need that pushes Sunny into a life of crime. The publishing business has run up huge debts and is on the verge of folding up. The hero figures out that waiting for money to come his way is not an option. So, with the help of his childhood buddy Firoz (Bhuvan Arora), he generates his own counterfeit cash and bails out the magazine.
That one daring crime – it is a revolt against a system that helps the rich become richer and pushes the poor further and further into poverty – whets Sunny's appetite. He enlists the help of his grandpa's manager, the avuncular Yasir (Chittaranjan Giri), as his counterfeiting business grows.
What starts out as a plan to salvage a printing press soon turns into full-fledged operation driven by avarice and adventure. A small-time operative is sucked into a cross-border fake currency smuggling racket run from the safety of an unnamed country in the Middle-East. As the stakes rise and Sunny and Firoz begin to roll in money, the risks multiply.
A covert government operation in Kathmandu to nab counterfeiter Mansoor Dalal (Kay Kay Menon) goes awry and the target escapes. The police officer leading the charge, Michael Vednayagam (Vijay Sethupathi, in his Hindi debut and his first foray into the streaming space) is determined to live down the setback. His inner demons threaten to get in the way but he keeps going.
Michael arm-twists a cynical and corrupt minister (Zakir Hussain) to set up a new anti-counterfeiting task force under his supervision. He reassembles his Kathmandu team, which is soon joined by Megha Vyas (Raashii Khanna), A Reserve Bank of India recruit who has devised a cash-counting machine chip that can detect fake currency bills.
Mansoor Dalal's world of organised crime and Sunny's homegrown racket intersect. It takes the face-off between the law-breakers and the sleuths to another level. Somebody likens Mansoor to a poisonous snake. He is equally an aggressive mongoose. Sunny now has his hands full.
He makes a foolproof "supernote", impossible to detect. But Sunny isn't a super-criminal nor is Michael a supercop. The two are palpably flawed men grappling with emotional challenges. The criminal and the cop struggle to hold on to the people closest to them.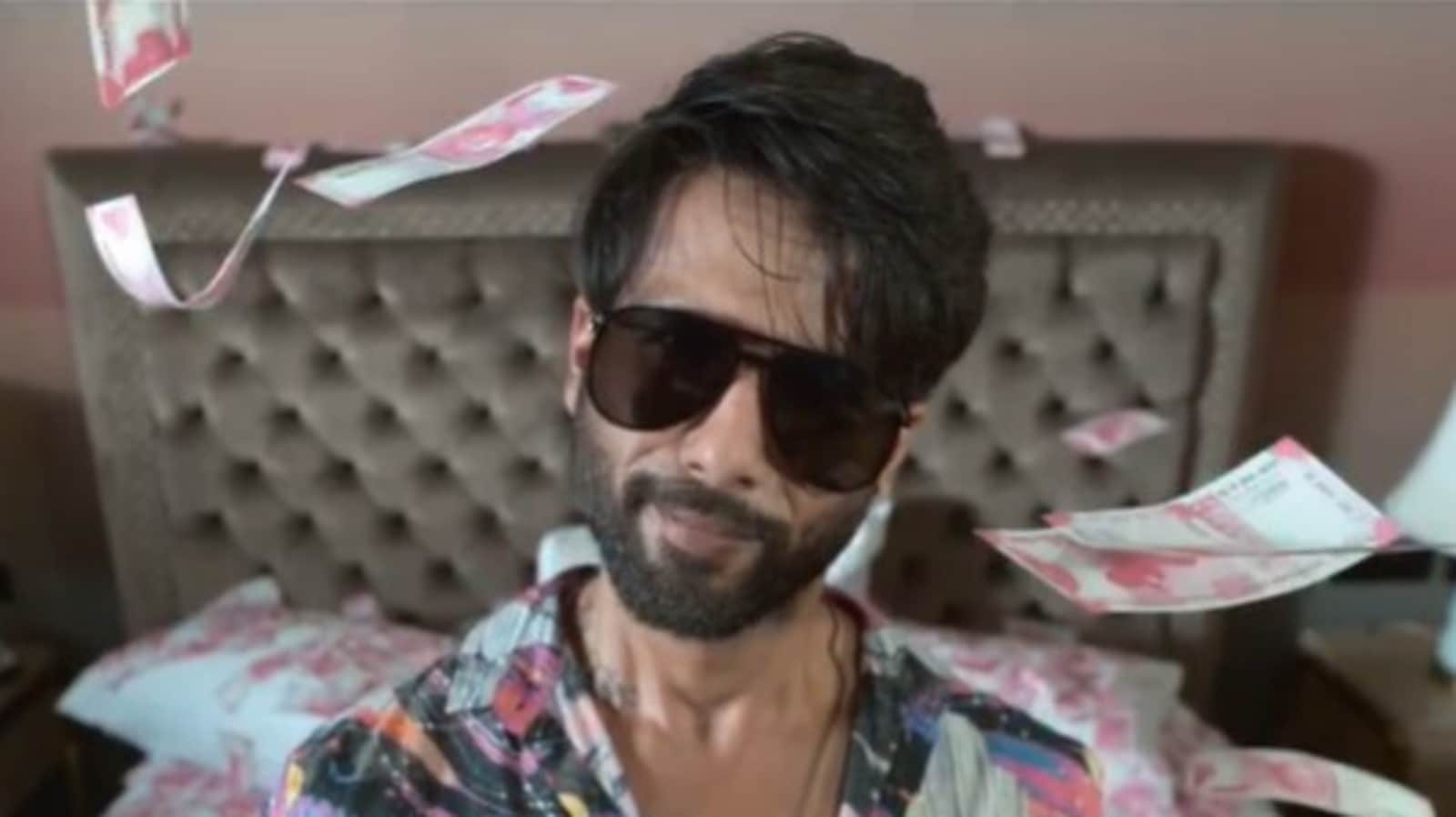 Childhood pal Firoz, a grandfather he looks up to and senior co-worker Yasir are key people in Sunny's life. A mother who died when he was a boy resurfaces when he and his grandpa cast their minds back to the heavenly varan bhaat that she would cook. The void in Sunny's life.
The hard-drinking, tough-as-nails Michael makes awkward efforts to regain lost ground with his estranged wife (Regina Cassandra) and his seven-year-old son. Michael wants to be a regular family man, but he is no Srikant Tiwari. His back story, which is revealed only about halfway through the series, has hard-to-erase scars.
Farzi is studded with impressive performances. The presence of Vijay Sethupathi lends the series a great deal of heft and sets the bar very high. The other actors match the naturalistic effortlessness that Sethupathi brings to the table. The only one who is allowed to be a tad flashy is Kay Kay Menon, who comes up with an act that is balanced and impactful.
Shahid Kapoor digs his teeth deep into the meaty central role and delivers a performance that is remarkable for its sustained restraint. Besides Amol Palekar, who is splendid as an embodiment of a moral compass that the protagonist must contend with as he breaks the law, Raashii Khanna, Chittaranjan Giri and Bhuvan Arora etch out characters that we would certainly love to see more of.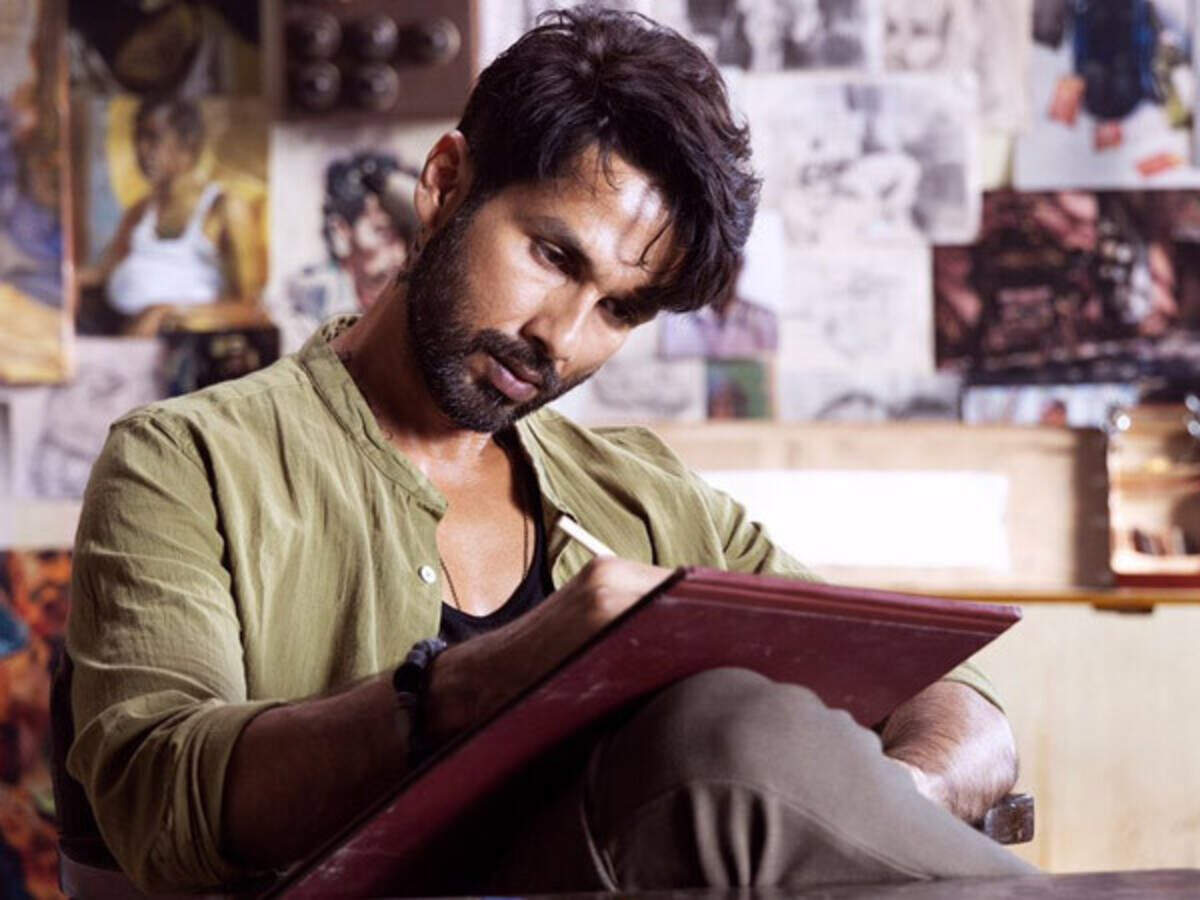 The difference between a masterpiece and a mess is a single wrong stroke, Sunny's grandpa tells him. Farzi tests the aphorism on itself and lives to tell the tale with most of its bearings firmly in place – not a mean feat at all.
Farzi is a thriller packed with everything that the genre demands and then some. It is a tangled tale of transgressions that is never ever in danger of veering off course. Binge-worthy all the way.